An existing summer house, consisting of two equally large parts (nicknamed «the old hut» and «the new hut»), need only slight transformation to enhance its functionality and spatial experience.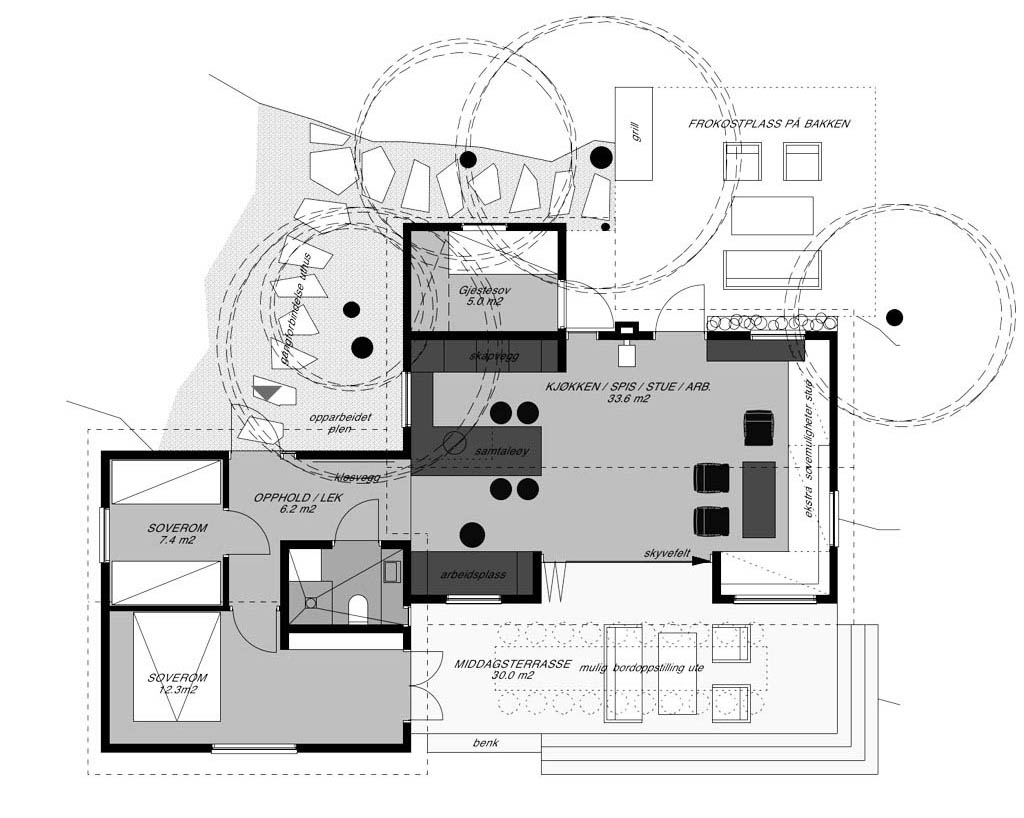 Originally the two parts are linked only by an outdoor connection over the terrace, the entrance is cramped, and there are no proper sanitary facilities in the summer house. The connections between inside and outside is limited to small double doors towards the terrace.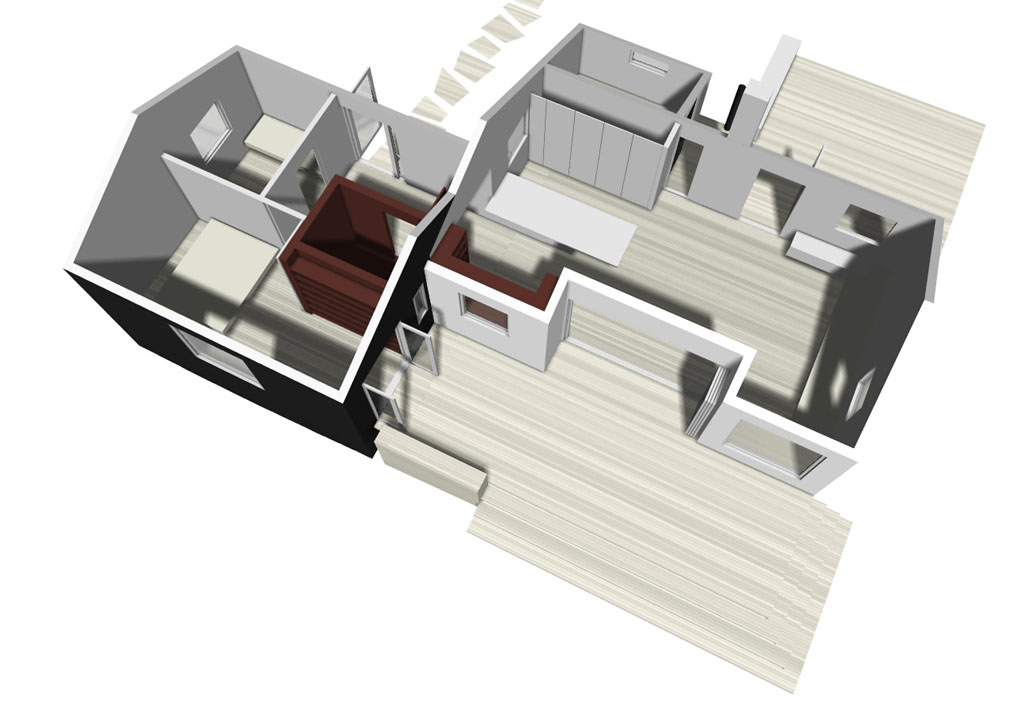 As sanitary services have been supplied for this summer housing area, a new bathroom is installed as a warm core of «the new hut». Access between bedrooms and the living areas is through a new internal passage, which enhance seasonal usability. Two new spacious bedrooms also comes as a consequence of the changed layout and added bathroom.

New main entrance to «the old hut» is placed directly from the entrance terrace, and a more generous opening towards the afternoon terrace makes free flowing movement through the summer house and around its core.