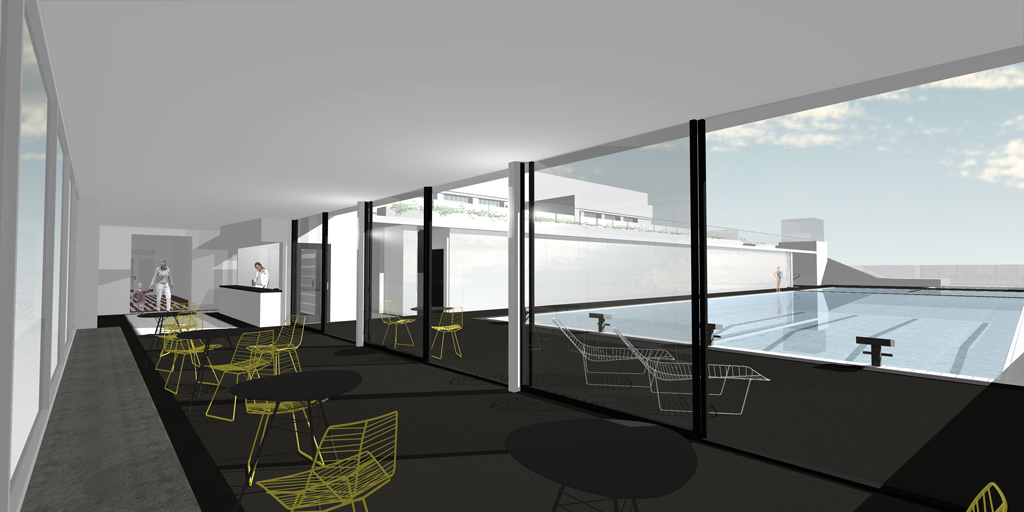 In late autumn 2013 there was held an open competition for the new extension and outdoor swimming pools at the old swimming hall Sundhöllin in Reykjavík. The competition received 23 entries. The existing listed building makes designing the extension an especially demanding task, since the adaptions in the original building must be kept at an absolute minimum. The main aim of this proposal is to make an extension that doesn´t compete or reduce the value of the original design.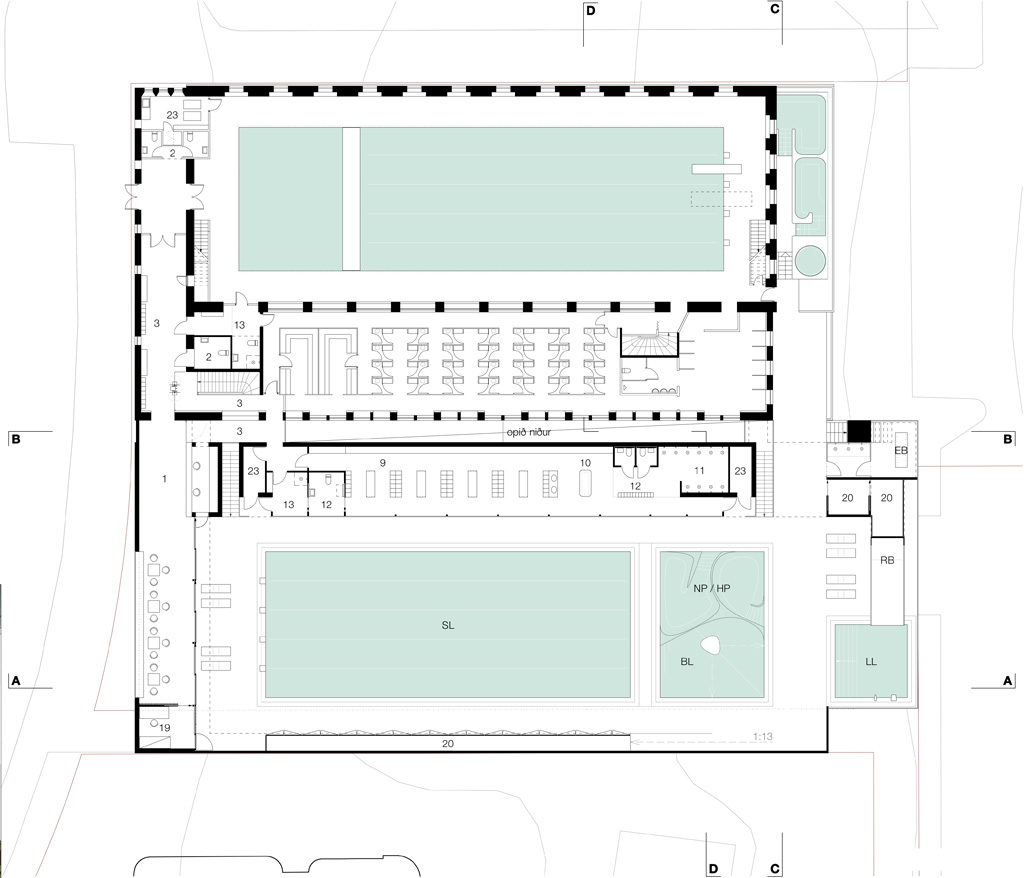 You enter Sundhöllin through the existing entrance, and past the former ticket sales (now transformed into wardrobes for handicapped) into the new extension, where you find the new ticket sales together with the waiting room and cafe. This space opens spaciously out into the pool landscape, and even from the sidewalk outside you are given a good overview of the complete pool areas – as if you were window shopping in down-town Reykjavik. You can intuitively decide that you want to go for a swim, when experiencing the lively athmosphere inside from the street.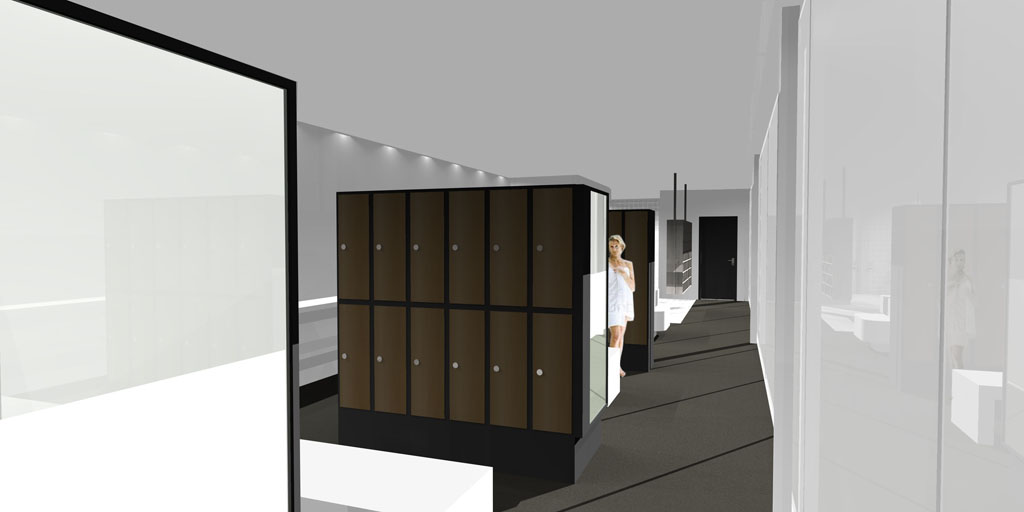 The new female wardrobes are situated next to the new ticket sales – the layout is inspired by the «klefar» in the existing building with a dry and a wet zone – but translated into modern aesthetics as an open solution with movement around the cabinets as free standing objects. The wardrobes has a completely translucent facade towards the pools, thus having abundant natural light and in the dark hours the wardrobe acts as outdoor artificial lighting for the pool landscape.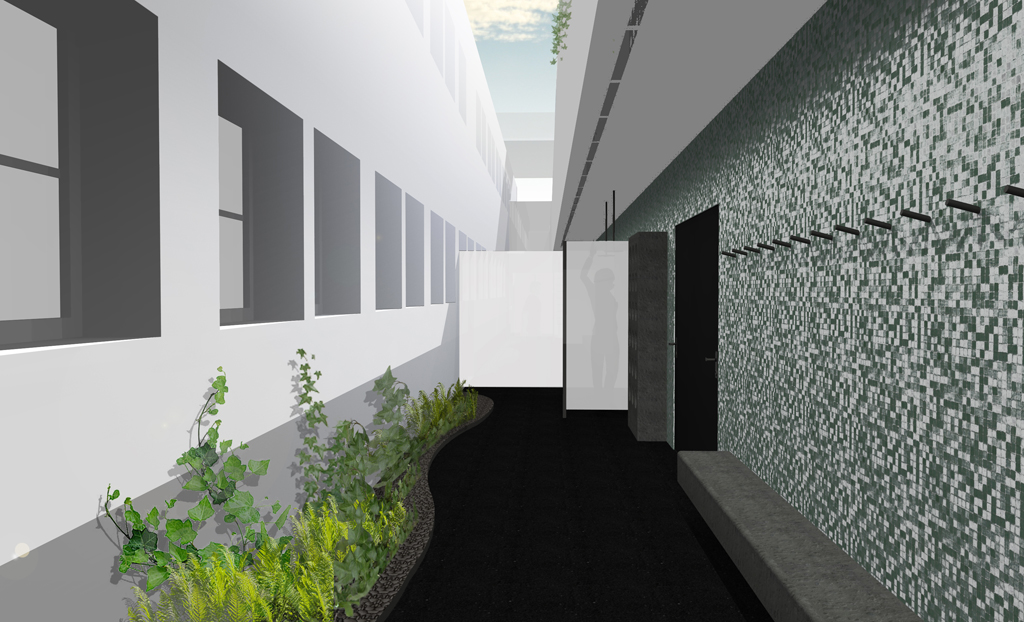 The outdoor wardrobes are situated on the basement level in the space between old and new buildings – the buildings themselves act as skylights filtering the light down to the colourful crystalline character of the wardrobe interiors. From the outdoor wardrobes there is direct entry up to the outdoor swimming pools through covered flights of stairs. The rest of the administration is placed in a string at the basement level ending with the staff facilities and administration offices towards the eastern lower level staff parking.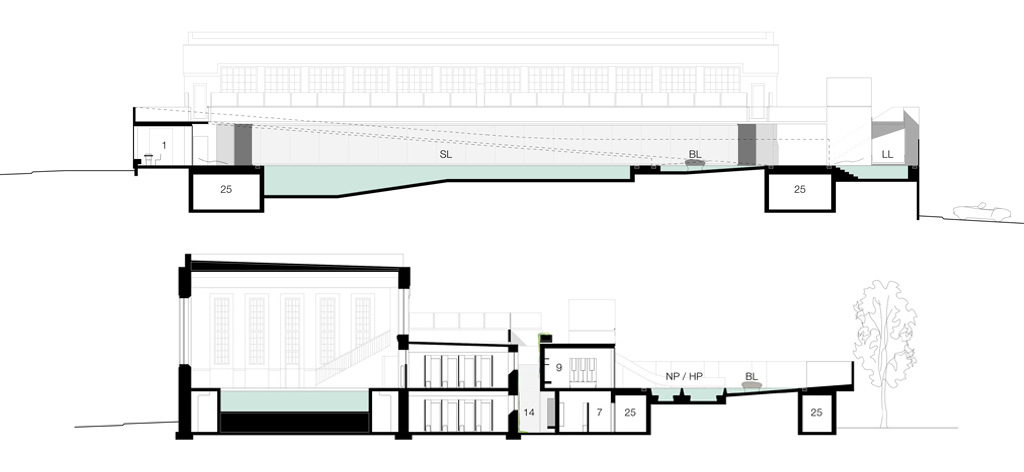 The new outdoor pool landscape is narrow and outstretched and resembles the proportions of the indoor pool. The 25m swimming pool is placed closest to the entry, with good overview both from here and from the ramp leading up to the roof level of the wardrobes. A combination of a childrens pool and two «heitir pottar» is placed in the middle as a family area with good overview, and the landing pool for the waterslide, with massage showers and waterfall are placed towards the edge of the pool area to the south-east. An axis crossing the pool landscape connects the new pool landscape with the two old «heitir pottar», a new «kaldur pottur», the existing entrance to the indoor pool, the new steam baths with restareas as well as to the upper level through a set of stairs.