As a bastion, the new extension to the Tønder town hall contrasts to the long and sleek shape of the original building. Its rising shape recalls the long gone castle, which stood on the ajacent site. The town hall auditorium lifts its roof as a gesture towards the town – likewise the new extension rises as a bigger gesture towards the marsk – the wetlands reaching out towards the sea. As a beacon the new town hall oversees the marsk.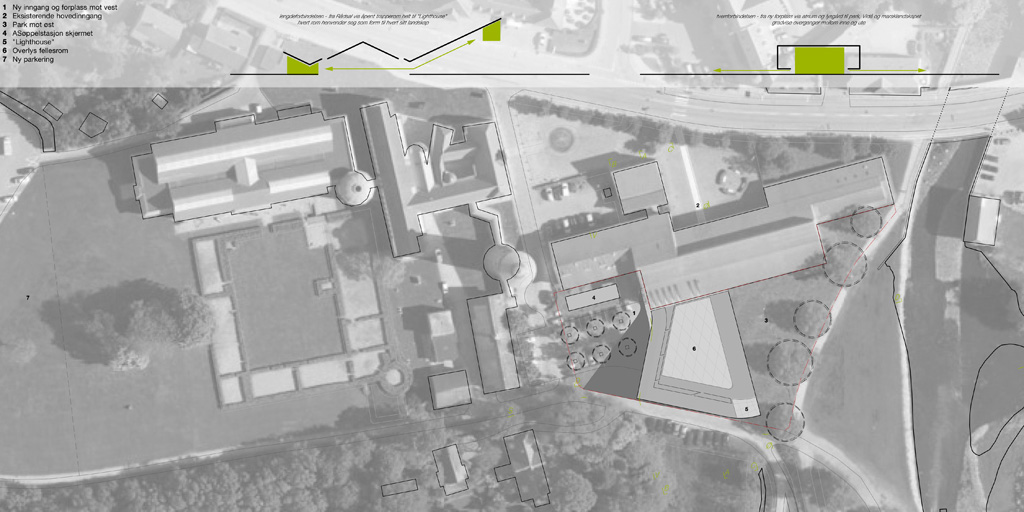 The offices are divided between single / double offices along the facade, collective workspaces on the cascading bridges spanning the open indoor courtyard, and multispace offices at the southeastern corner. A large workspace on the ground floor has sunny outdoor terraces with views both to the new entrance yard and into the garden.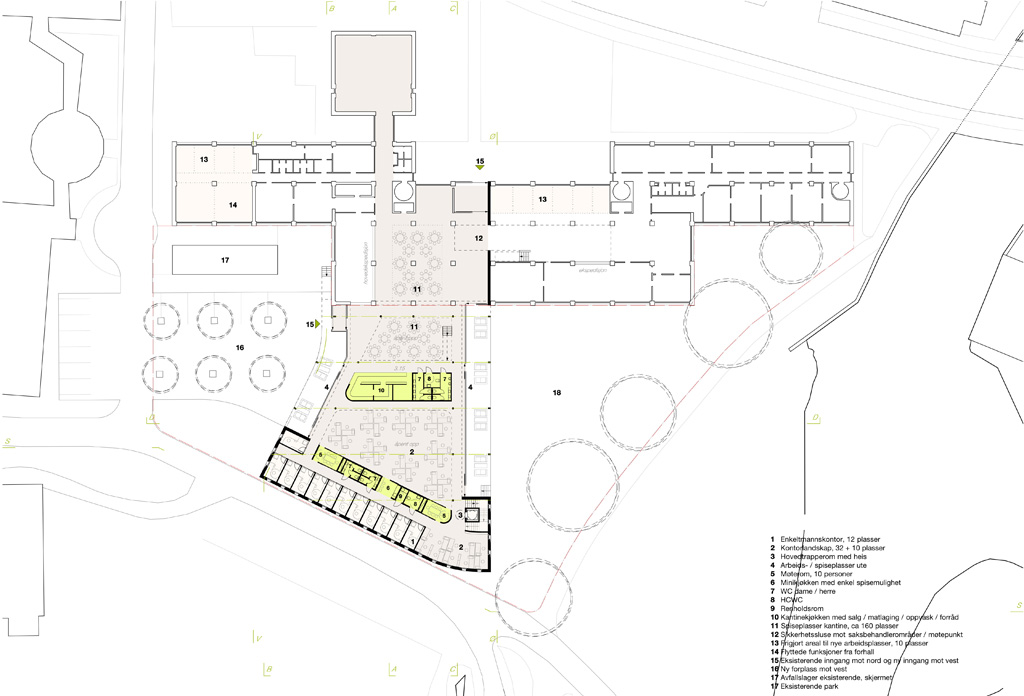 From the new entrance yard to the west, you enter the canteen / new entrance hall which flows freely into the old entrance hall . A large glass roof, which spans all the way to the 5th floor, unites the workspaces on each level with the canteen. Shared space for the offices, like kitchenettes / copy- and serverrooms / meeting rooms and silent workrooms, are placed in the structural core, overlooking the indoor courtyard.

The new extension uses the same basic materials as the existing town hall, red bricks (but in the long kolumba format) combined with in-situ concrete and structural glazing. The roof is a publicly accessible stair, which gives everyone access to the spledid view of the marsk, and functions as an amphi with the Tønder town as its stage.