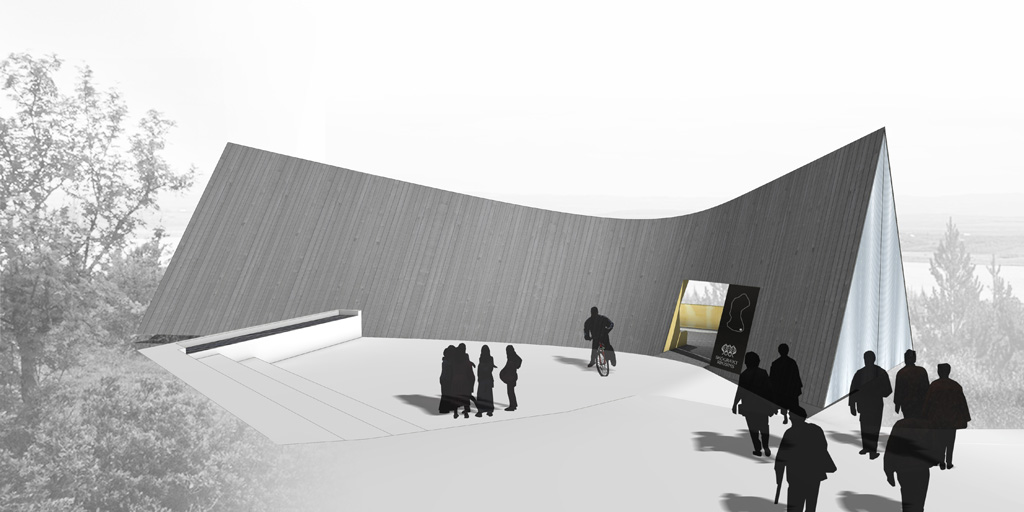 The «bálstofa» attaches itself lightly to the terrain, supported only on poles out into the landscape. The basic shape is slightly dented due to a small promontory in the terrain. The bent shape of the «bálstofa» gives perfect shelter from the prevailing winds, while at the same time opening up towards the sun.

The basic shape is given distinctive openings, to facilitate entry and panoramic view, while at each end of the basic shape translucent panels create a bright interior.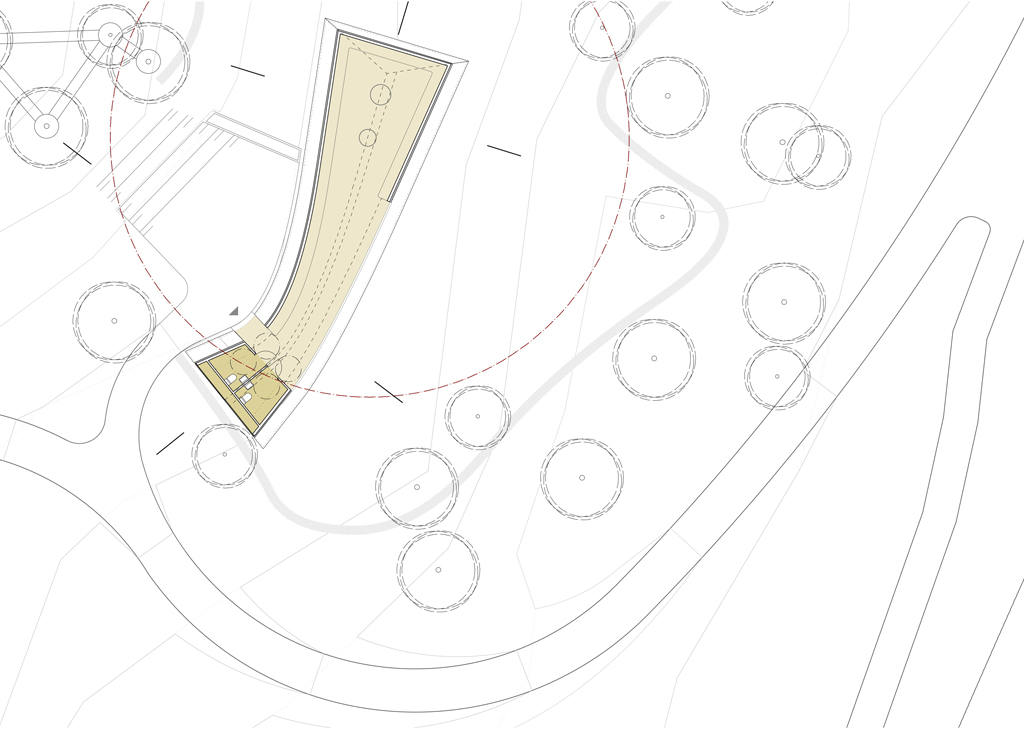 The building consist of the «bálstofa» itself, a balcony with overview over Laugarvatn, and toilets and storage facilities. Even in section the shape is bent and optimized so that extra height is given where needed, at the same time the outdoor spaces are given more sun at the peak of day.

The environmental strategy of the building consists of minimal impact on the site due to reduced landmass shifting and foundations, and due to using wood as the key construction and surface material of the «bálstofa». A structure of wooden ribs that shift slightly position and size gives the organic basic shape – thus using a traditional material with modern high-tech production techniques in a new way. For the outdoor areas natural stone (basalt) and gravel is chosen for its good environmental credentials and abundancy as well.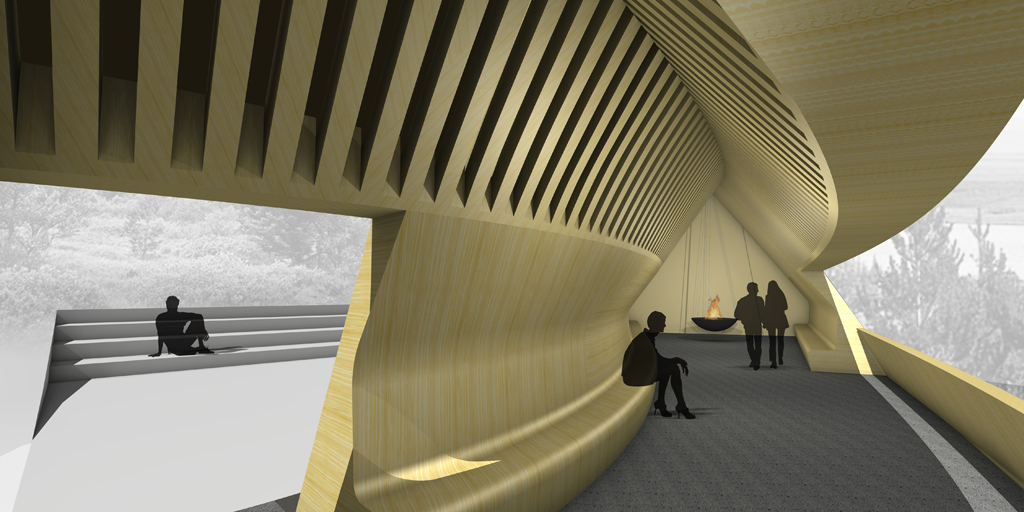 The concept should be adaptable to different sites and terrain, therefore the competition proposal also suggested how the concept would be adapted to for instance a flat area.