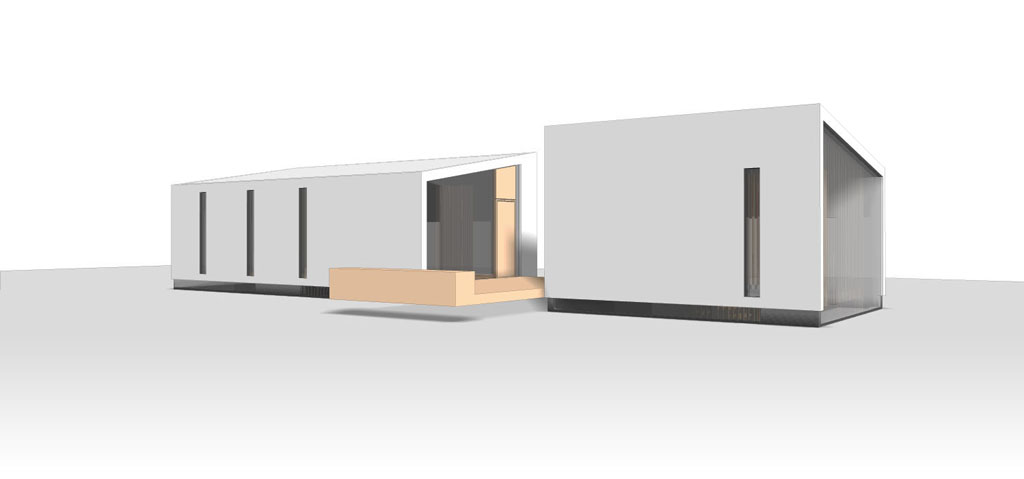 The annex is placed flanking the garden of an existing house. Partially hiding and exposing itself towards the garden, the annex creates its own private space within the forest.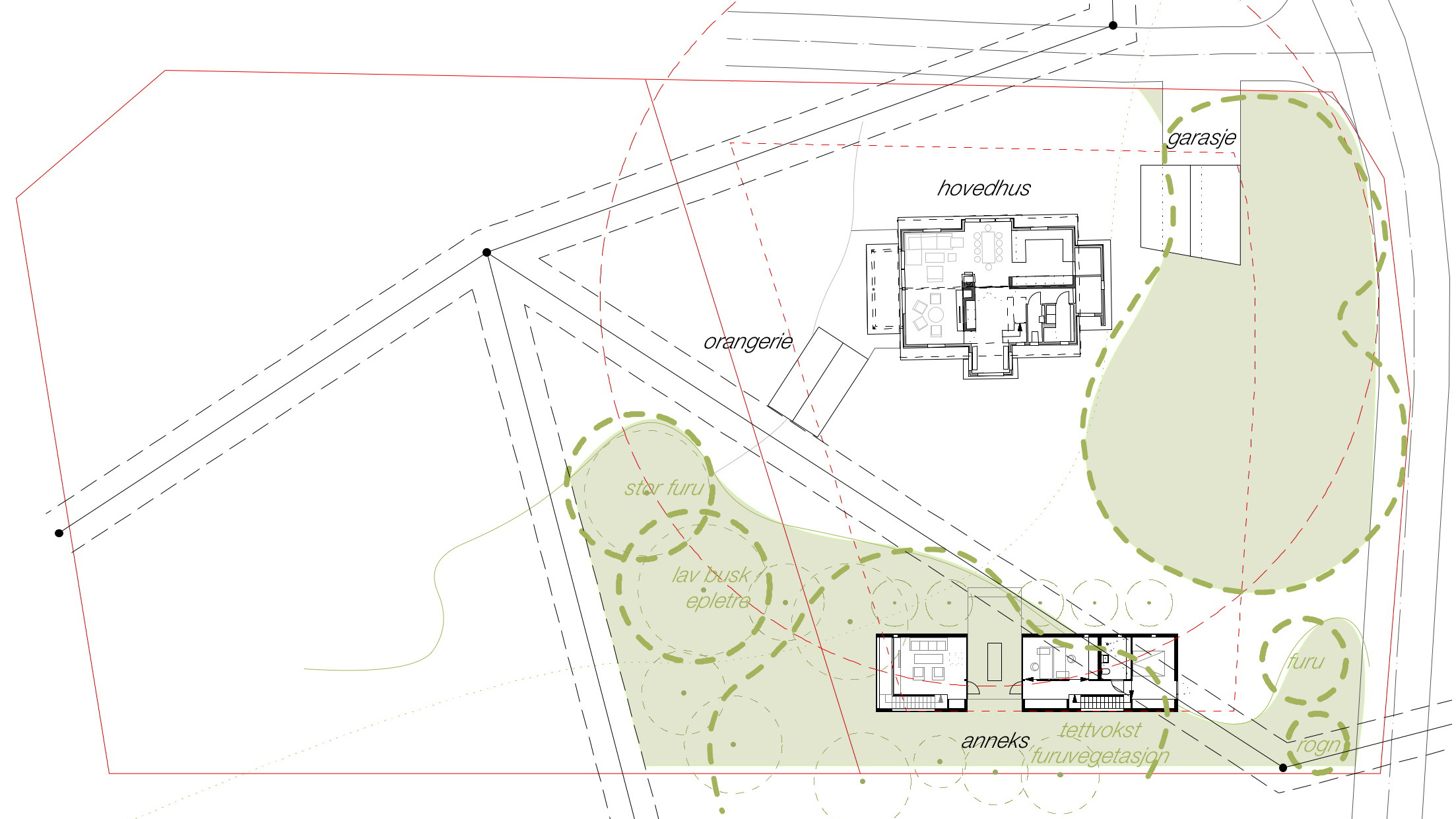 The annex is divided into two climatized buildings, the house for sleeping and the house for living, and a terrace inbetween. The annex closes its facades towards the garden and the neighbours, but opens up along its own axis to bring the nature into the complex.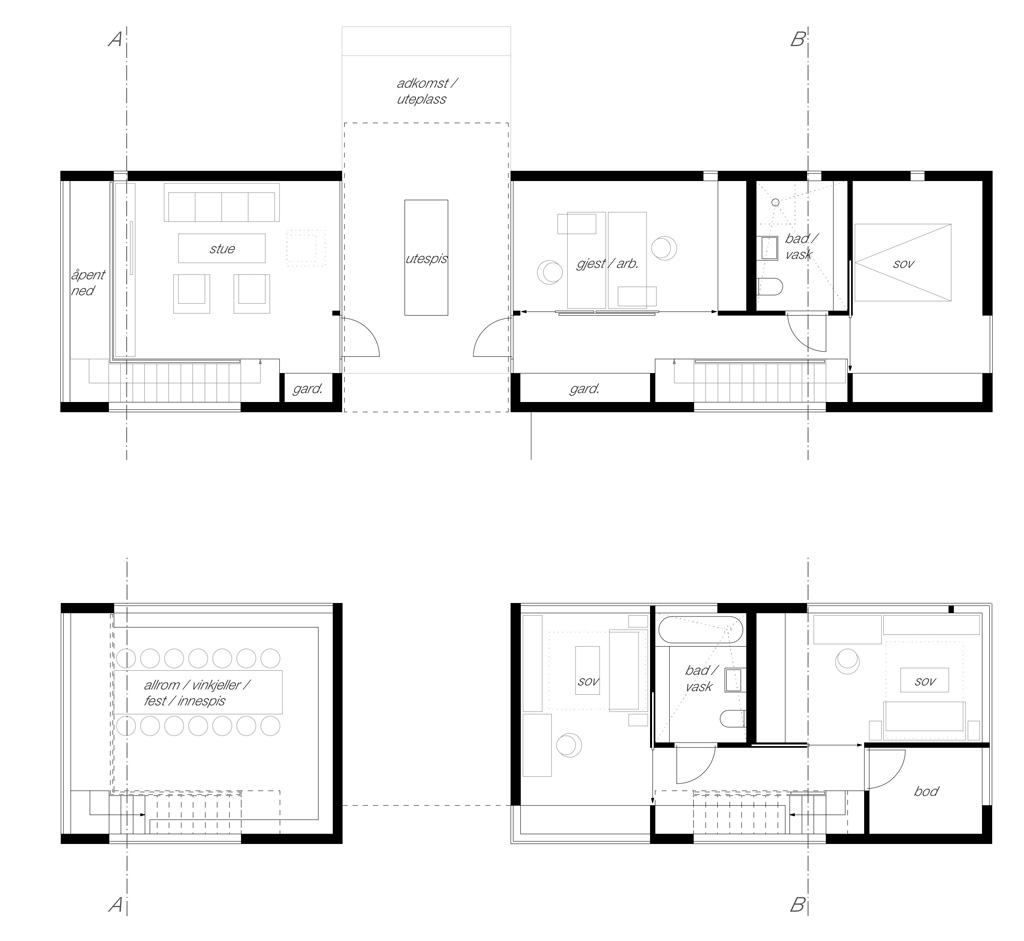 The house for sleeping can easily acommodate 4, and up to 8 in an extended family situation. The living and workrooms both face the open terrace, which also functions as the main entrance to the annex. A wine-and-dine cellar, partially opening up vertically to the livingroom, includes the winter kitchen. The summer kitchen is integrated with the spacious entrance terrace.

The materials for the project are mainly wood or wood based, using a breathing wood construction with woodfibre insulation for the outer walls, and massive wood elements for the inner walls. Naturally weathered silverfir as zeromaintenance facades that blends with the on-site vegetation.