The existing summer house sits on the seaside rocks of Asmaløy at the Hvaler Islands, with a panoramic view over the sea. The house is in original condition, lacking modern amenities of freshwater and sanitary services; thus together with the extension these amenities will be modernized.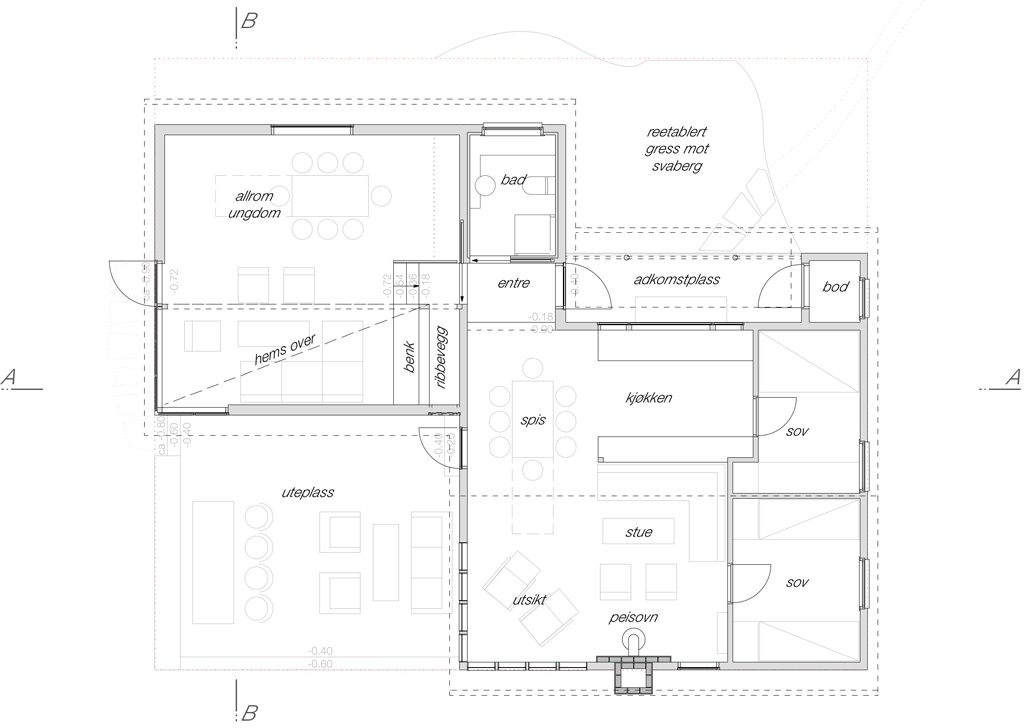 There are only slight changes done to the existing summer house, but a new entrance combined with the extension makes for a more efficient kitchen that opens up towards the living room. The new entrance also includes the new bathroom, and from there you can enter both the existing living areas and the new extension.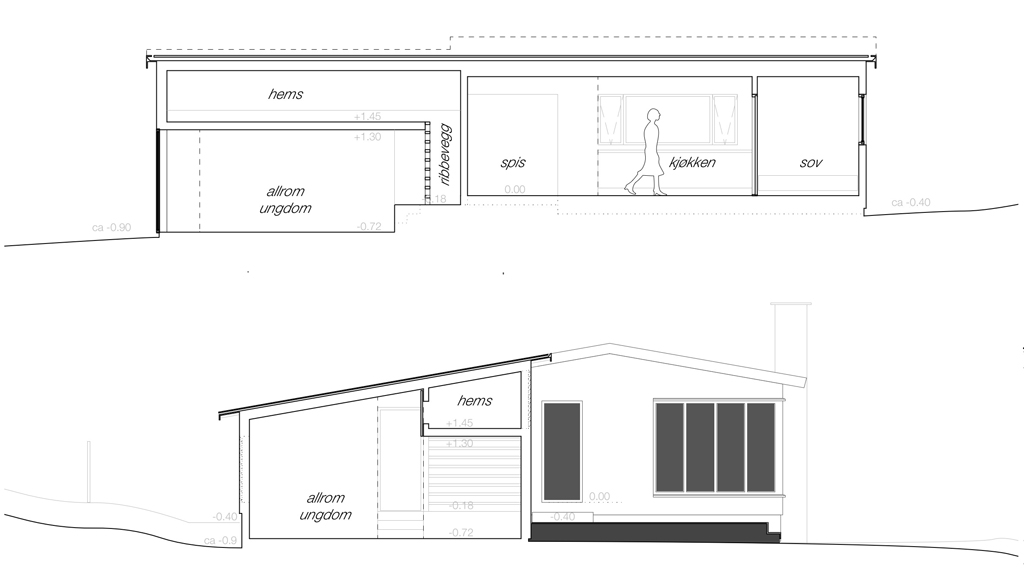 The extension will facilitate the teenagers of the family, thus this part is clearly separated from the exisiting living areas. The extension also includes a sleeping loft. Apart from that, the extension is a general open space, flexible to changes in the lifestyle and interior needs of the inhabitants.

The existing house and extension creates a sheltered north-western corner terrace which is highly appreciated on this rather exposed site as it opens up towards the late evening sun of the summers in the Norway. Placing the extension at the lowest part of the terrain, and using the buildings to create shelter, the need for extra sheltering (for instance windscreens) is reduced, and the environmental impact is kept low.