«From the street, the house hides … at our feet, appears a large gazebo, an extension, a platform that extends endlessly towards the horizon, capturing the great view of Santiago and its great range … inside it opens a space, a large patio of light that receives us to make the vast horizon permanent.»
The proposal was made in collaboration with Chilean architect Anton A. Riadi.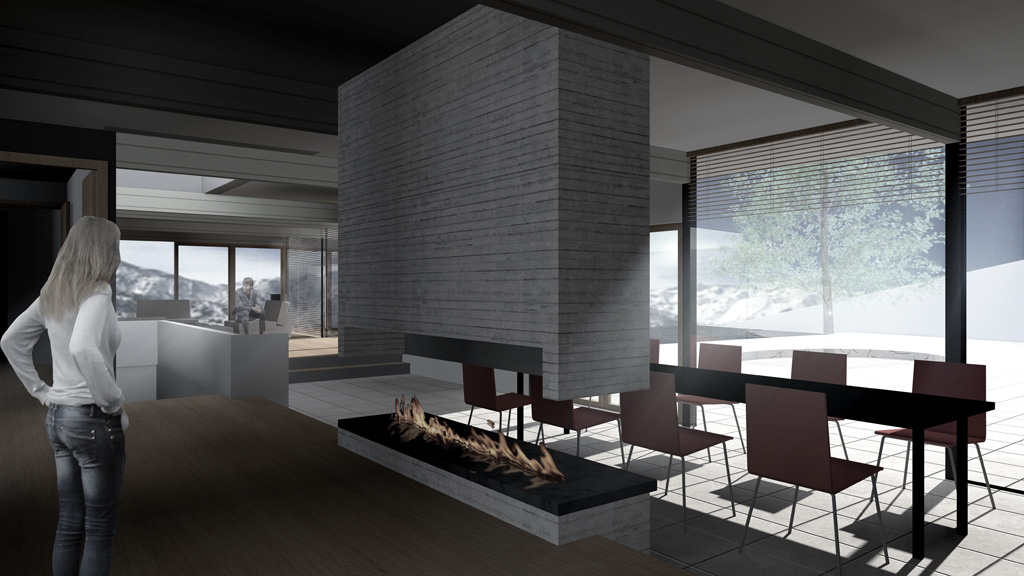 We are situated between two major geographical features that identify the city of Santiago de Chile – the Andes and the Manquehue hill.
The Z HOUSE is placed as a mediator between these two major geographies, to the south-east the Andes Mountains and to the south-west the Manquehue hill. The house is hidden, creating a balcony on the slope which always keeps the city as a vast panoramic view.


To the south a large patio of light opens up with a pool which accentuates the horizon, creating an instance of permanence and relaxation. The house is located strategically to open all its views to the south and allow natural light to have enclosures during the course of the day.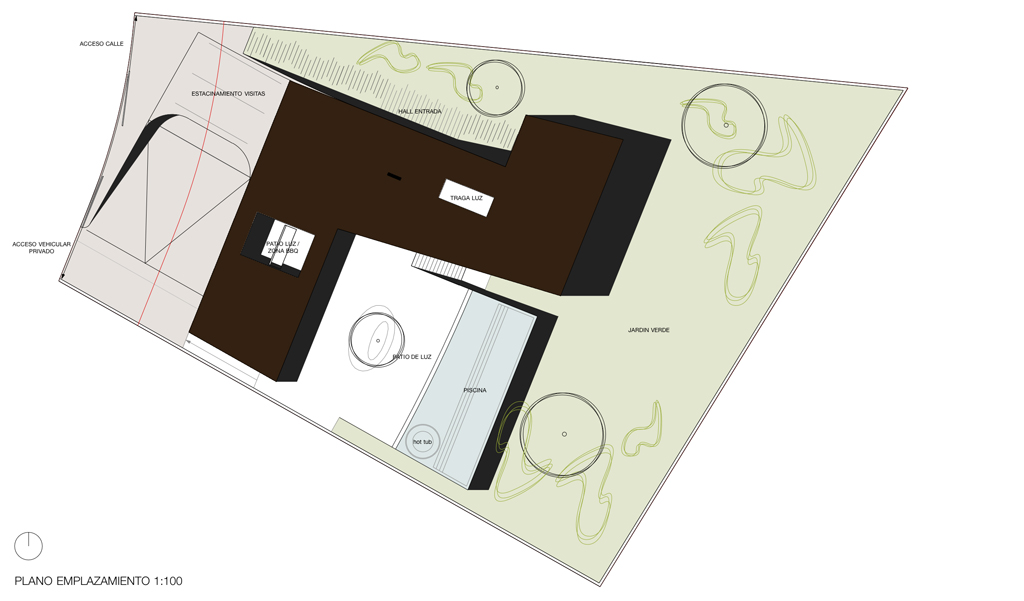 The house extends to the horizon and elevates itself in the form of a Z, generating a division of four major instances.
The main entrance courtyard leads down to the submerged house, from the street to the entrance hall, where we see a large volume that is detached from the body of the house creating a sense of freedom towards the city.
The terrace is directly linked to the main hall, service area, guest area, dining room, library and living room. In this way the living spaces have an immediate connection with the large yard of light and the openness of the house is evident.
The green courtyard is under the slope of the site. Above it is the volume of the master bedroom which follows from the general body of the house. Thus the master bedroom abalcona creating a total perspective into the courtyard, the city and the Andes Mountains. The bedrooms, office and hometheater for the children, are directly linked to the green courtyard, linked directly to the slope.
The parking yard fulfills the function to separate the street from the building, creating a more intimate vehicular access for residents into the house. The service area is directly linked to the yard parking.