» The Sola Town Hall is located as an independent and formally strong structure, with the city park and pedestrian urban carpet flowing through it. The building exudes a solid architecture, an architecture that provides a sense of security and credibility. An open and transparent facade towards the square and the park invites people into the building, to participate and influence. An architecture that contributes to confidence and security – a place you come for advice. «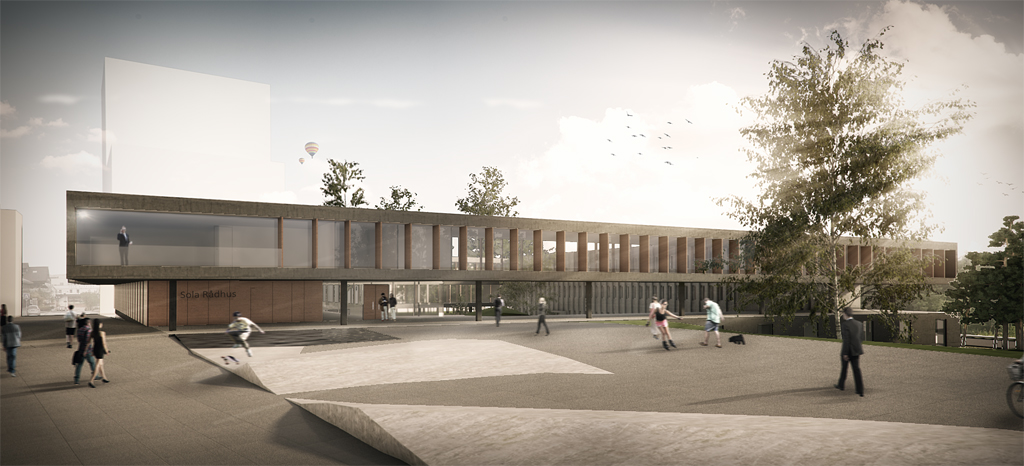 The competition proposal was done as a collaborative work of the Architects Collective EX3 at Hydrogenfabrikken, Fredrikstad, which consists of ZIS AS / ZeroImpactStrategies, Handegård Arkitektur AS and VizStudio (3D visualizations).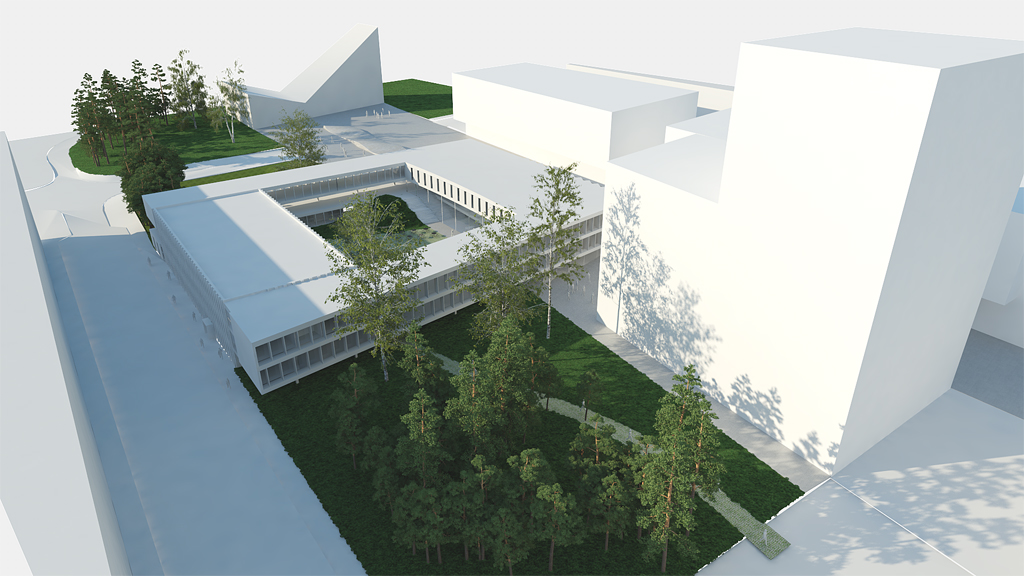 To contrast with the existing and planned structures in midtown Sola – and to build its own character – the new Sola Town Hall keeps low and hovers slimly above the park and urban landscapes, letting people flow freely through and under the complex.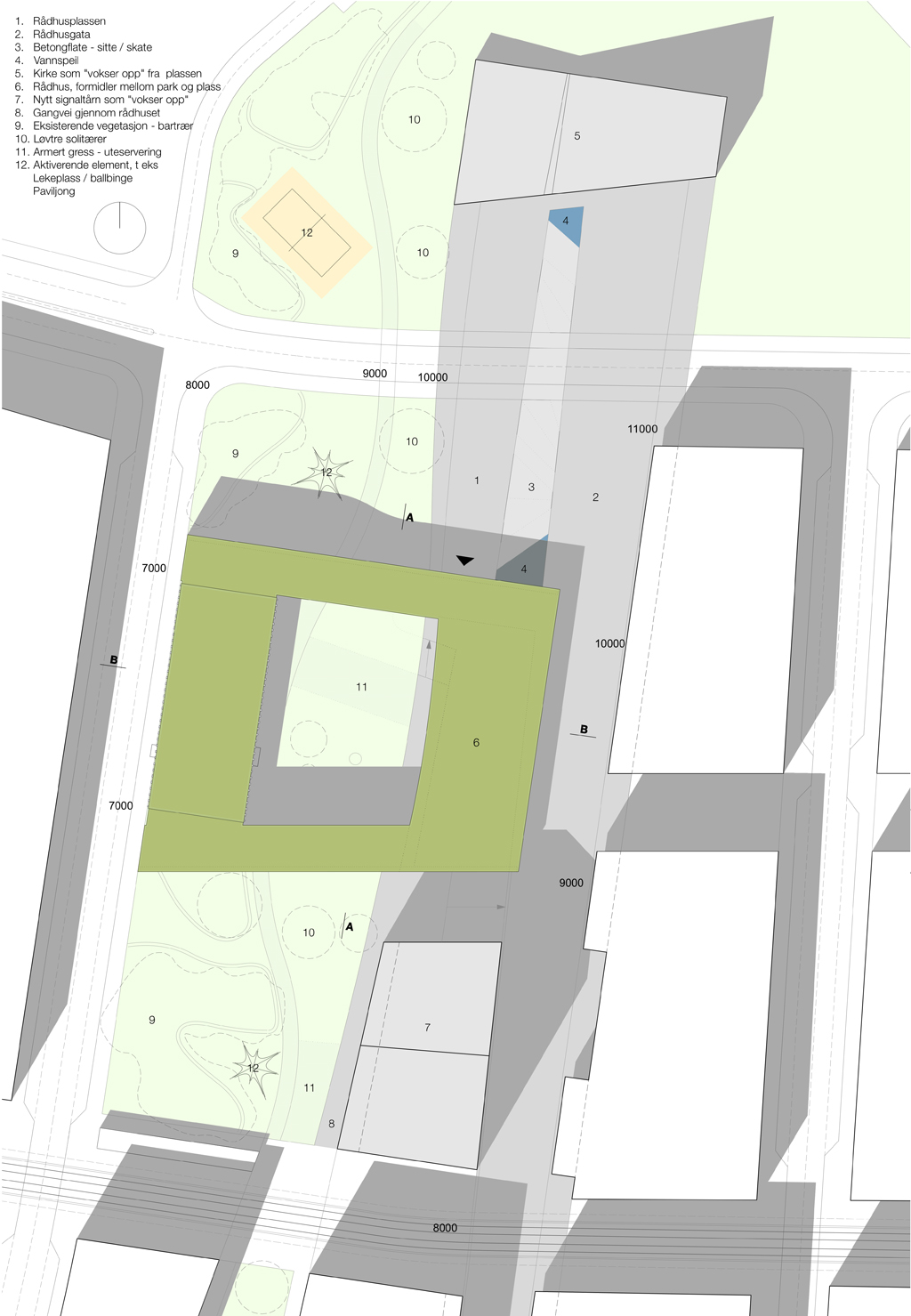 The two parallel public spaces, the park and the urban carpet, are given a change in their rythm when the Sola Town Hall breaks up the space – the town hall square will have the new proposed church as a fond motif and as an end point of the undulating carpet, from which both the town hall recessed ground floor as well as the church and the new highrise to the south grows. The roof landscape is green and ties the complex to the park.

The courtyard, with entrances to the different health services and the outdoor serving areas of the cantine, also maximizes natural light for the offices in the upper stories. The slim slabs of the offices make pleasant sheltered spaces for bicycle parking and entrance points underneath.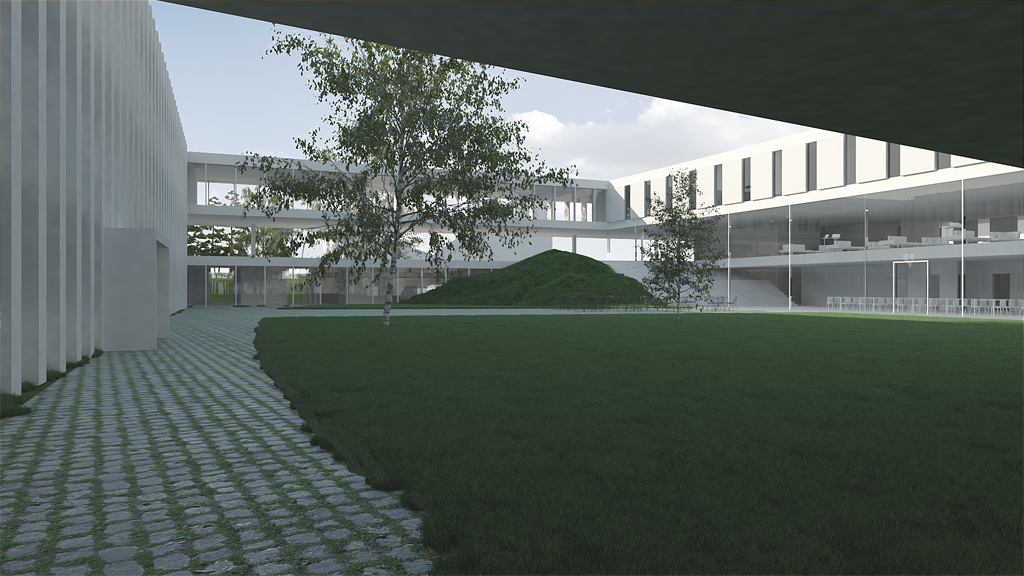 The main entrance is a double height space in dialogue with both the courtyard and the square, and includes all the main reception functionality, while the more specialized services like health care, PPT etc are given more discrete separate entrances, linked to the public park and courtyard at the lower level.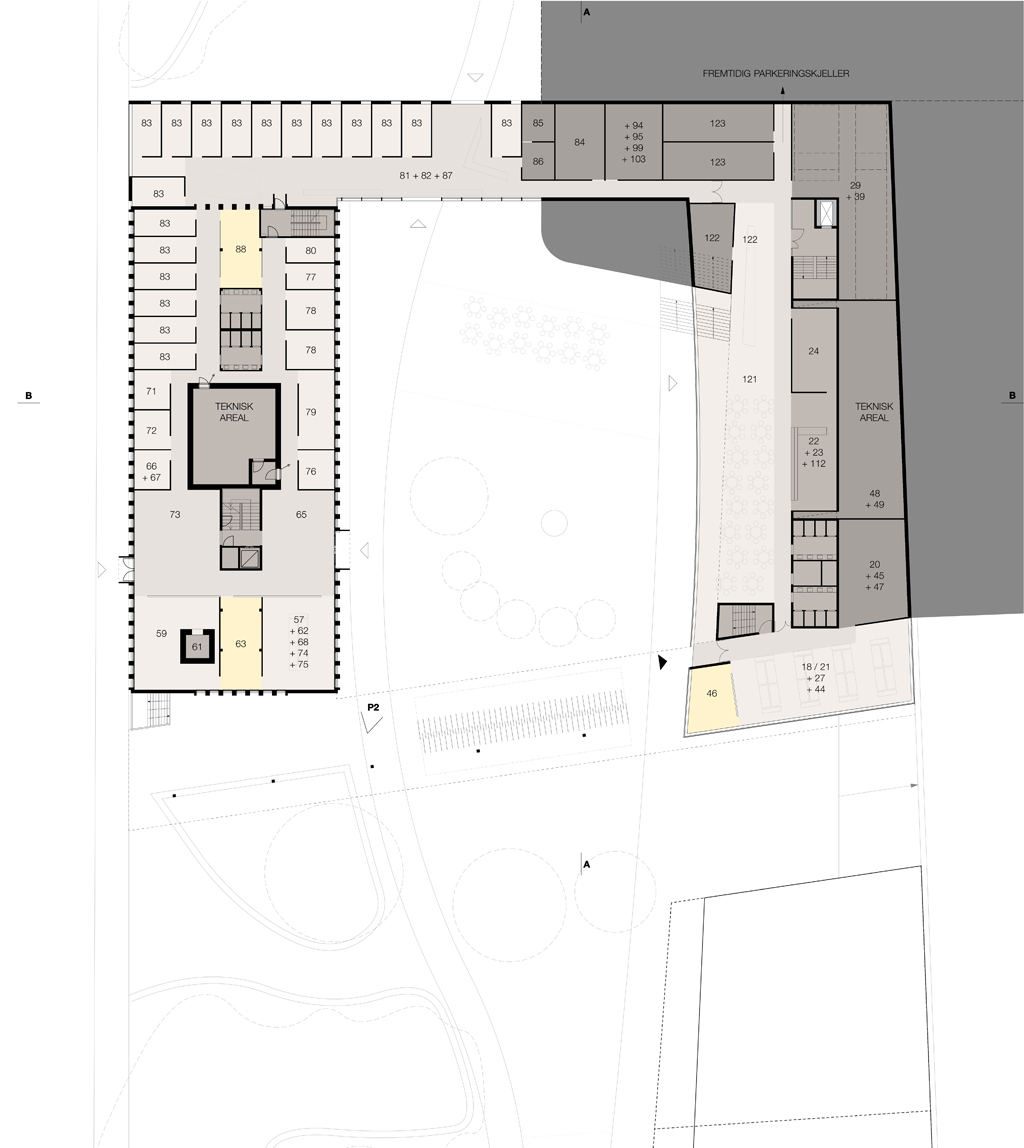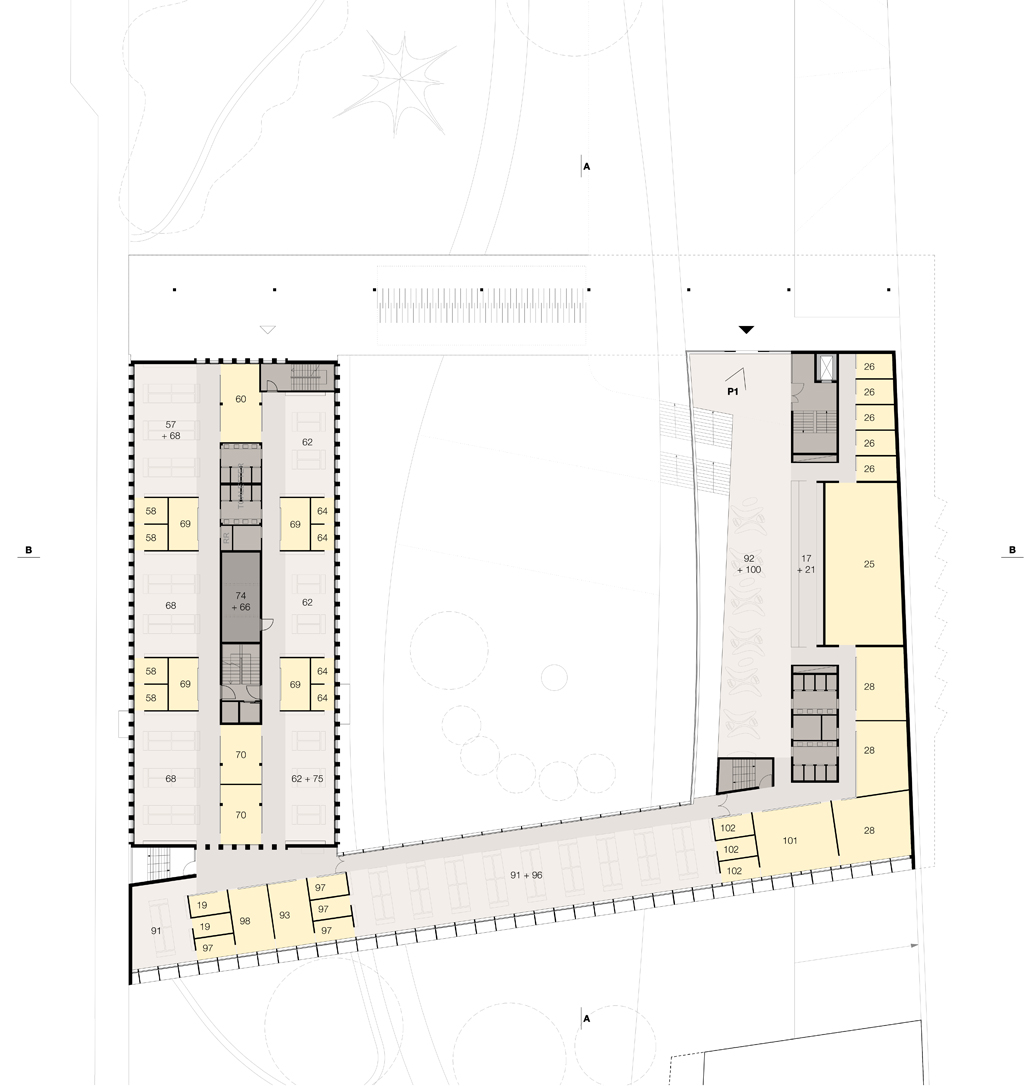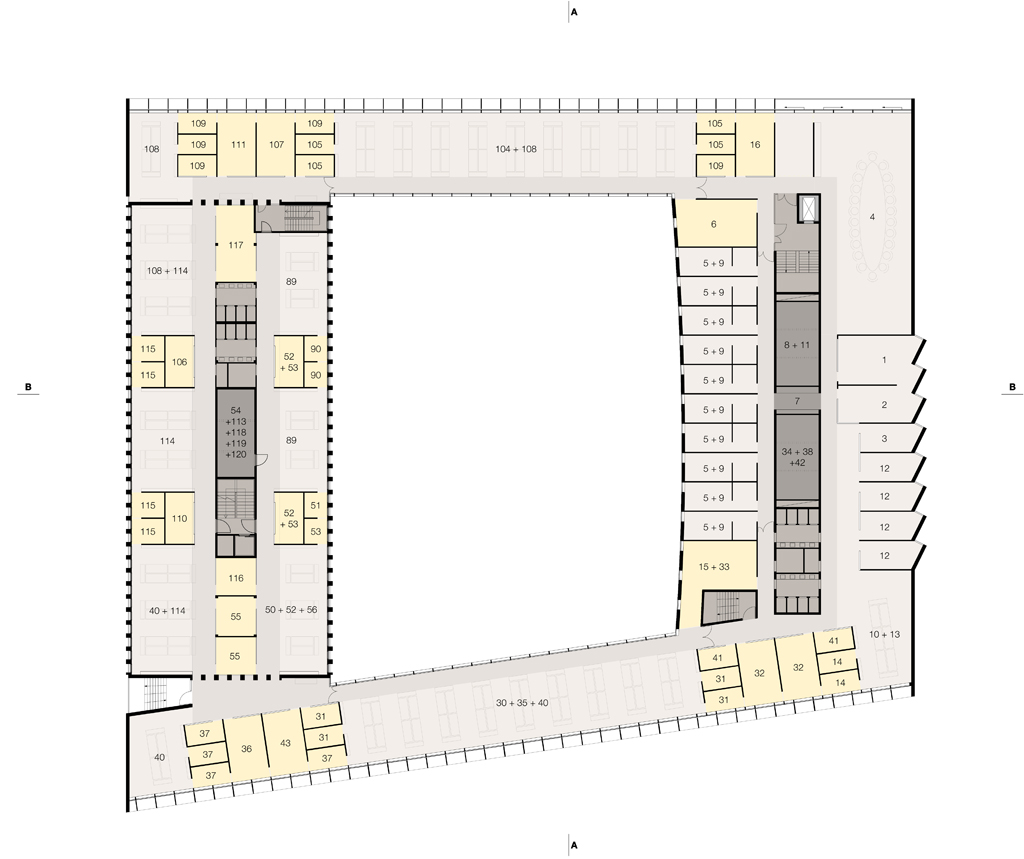 The main entrance is the meeting point for all public / administrative contact, with easy access to the town hall assembly directly above the entrace. The town hall assembly has its own balcony towards the square for the bigger celebrations – for instance 17th of may speeches. The politicians wing is directly connected to the town hall assembly as well, in contact with both the courtyard and the street.