On october 28th 2016, three years after the competition result was announced, the service facilities for hikers to the Dyrfjöll – Stórurð area at Vatnskarð was officially opened by the mayors of Fljótsdalshérað and Borgarfjörður Eystri. A week ago it was also announced that the project has received the Icelandic Environmental Award for 2016, awarded by Ferðamálastofa (Icelandic Board of Tourism), an independent office under Atvinnuvega- og Nýsköpunarráðuneytið (Ministry of Industries and Innovation).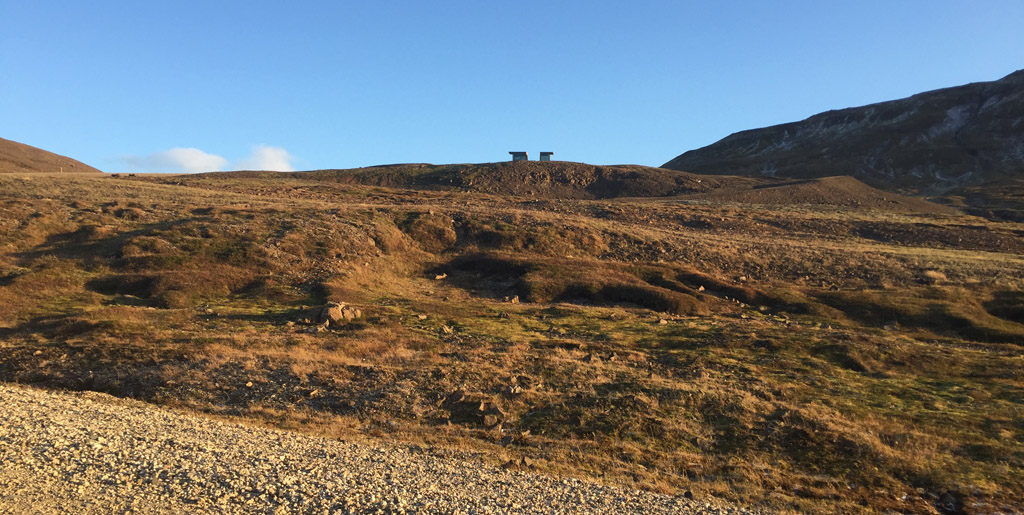 30+ people gathered for the opening, and with fantastic weather yet cold and windy (gluggaveður they call it in icelandic), the northern lights room was tested at full capacity (bordering to cramped). Both national and regional television was present, and thus the project got prime time exposure on the evening on the 28th on RÚV and a week later a more thorough presentation on the regional presenter N4.

View the winning competition proposal here.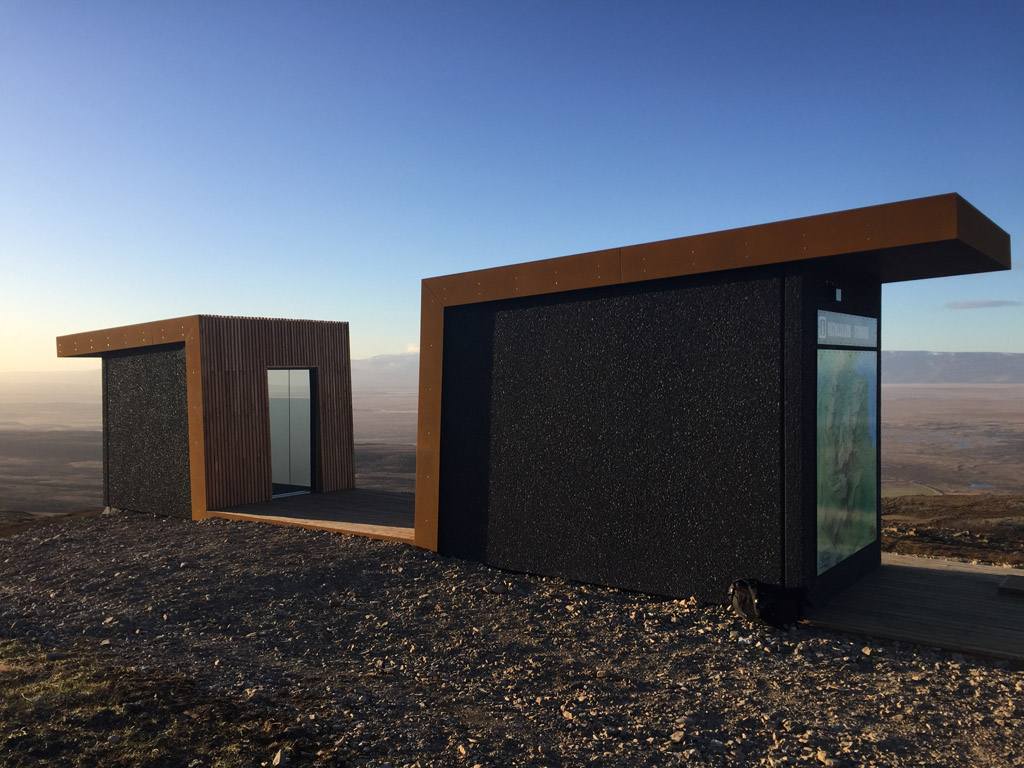 The service building was slightly altered programmatically from the competition, introducing a stronger and more firm built mass, and enhancing the qualities of materials used for better longevity and less maintenance. The toilet facilities were reduced, and a northern lights room was introduced into the design.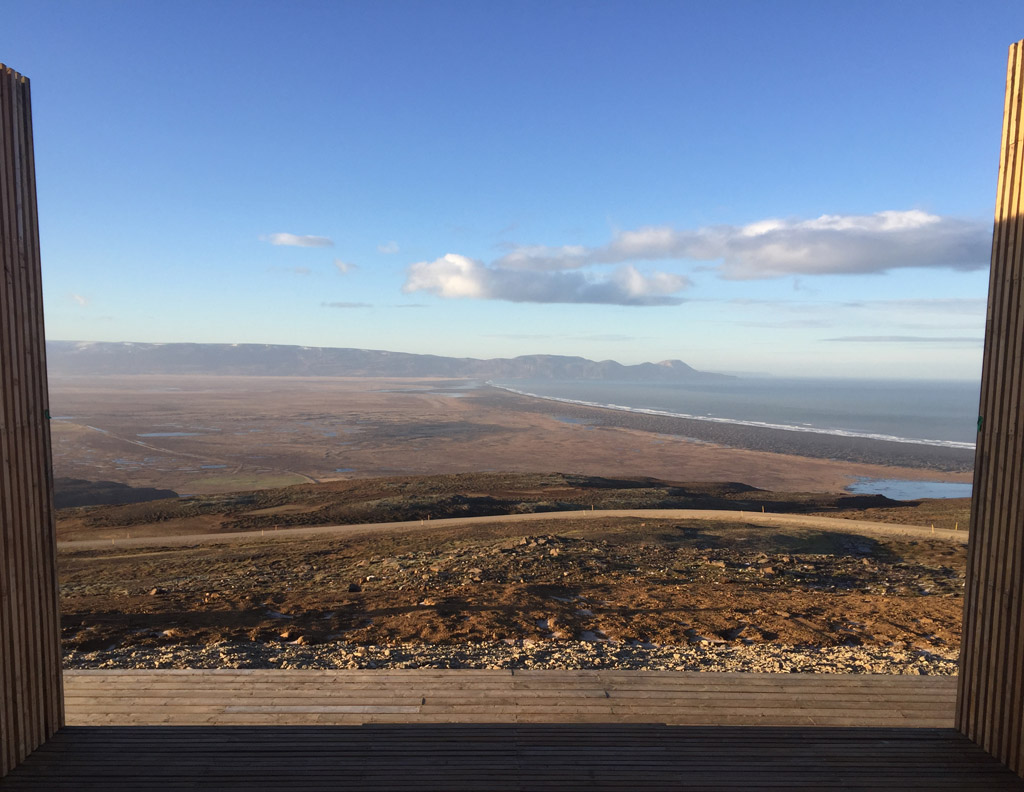 The environmental aspects of the design are many. It is a completely detached service building, with no water, sewage or electricity installed, thus relying on solar cells for minimal artificial lighting and the vent for the compost toilet. The project has therefore a minimal impact on its surroundings.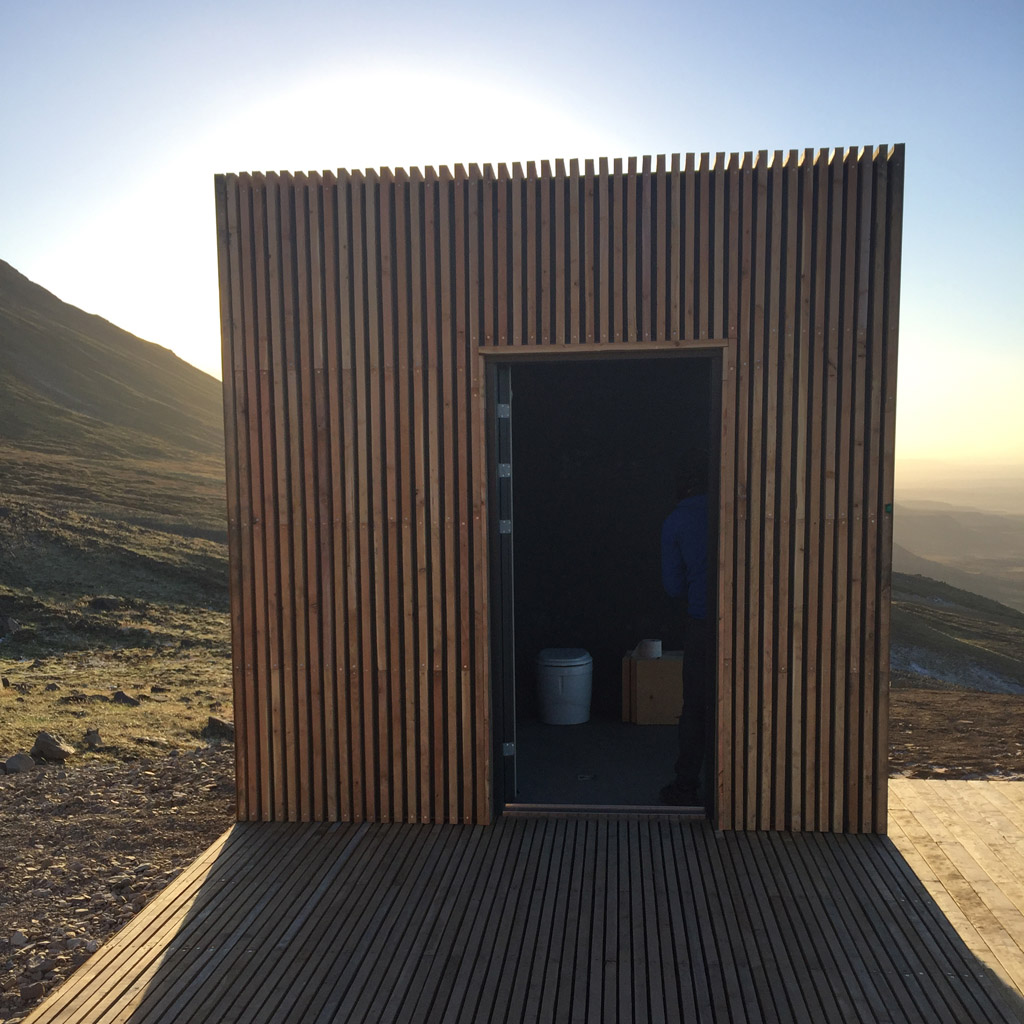 The building materials are mostly produced locally – the precast concrete elements with local stone aggregate (black basalt) produced at Egilstaðir and the larch boarding on the roof, walls and terraces produced in the local forest of Hallormstaðaskógur.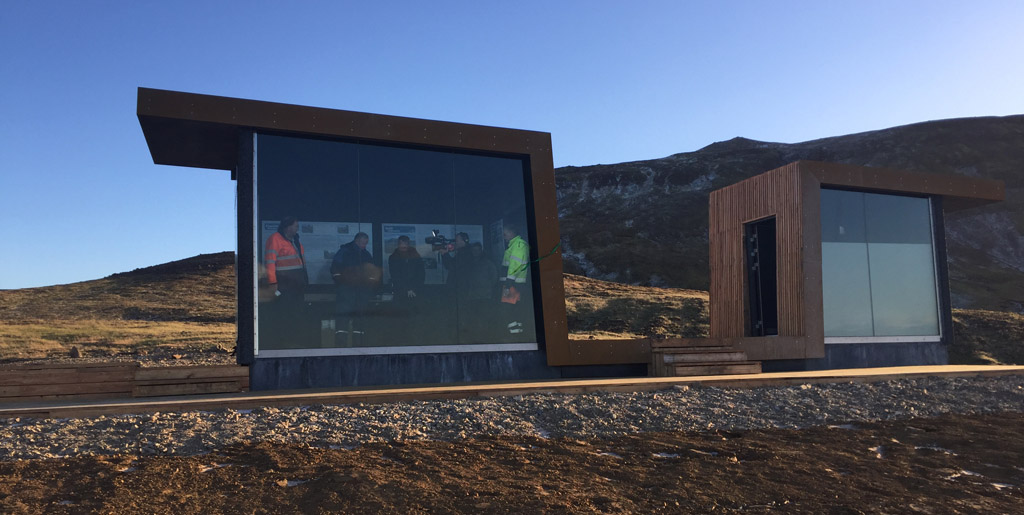 Because of its unique approach of clarifying the starting point and trails in the Dyrfjöll – Stórurð area, and thus creating a new identity with a distinct profile to the hikers area, the project was awarded the Environmetal Award for 2016 by the Icelandic board of tourism. The award ceremony was held on the 30.11.16 at Harpa in Reykjavík, as a conclusion to the big symposium held to discuss the possibilities and challenges from the increasing tourism in Iceland. Björn Ingimarsson and Jón Þórðarson received the award on behalf of respectively Fljótsdalshérað and Borgarfjördur Eystri.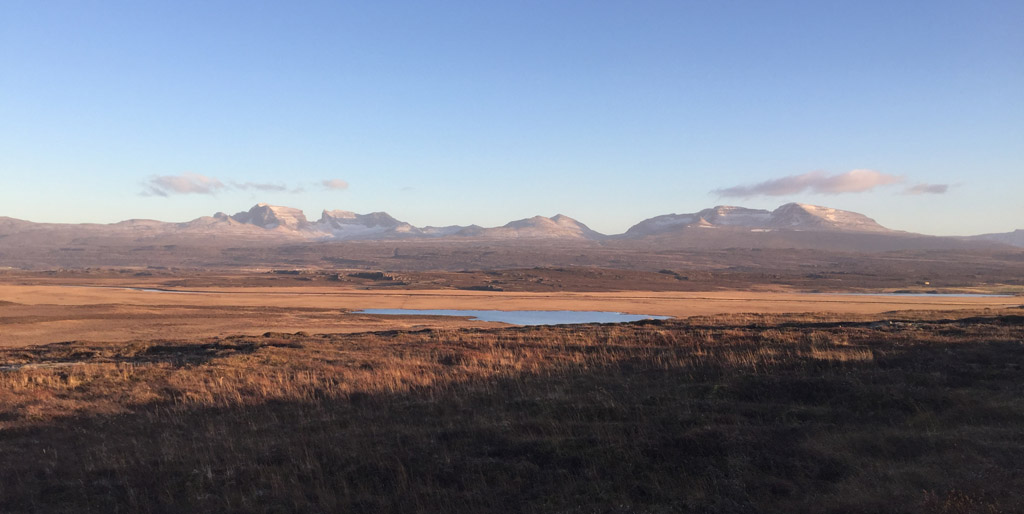 A special edition guestbook, made by presserommet, was given as house gift at the opening, in the Icelandic blue color (with a small norwegian tag), symbolizing the small norwegian intrusion in the great Icelandic landscape.