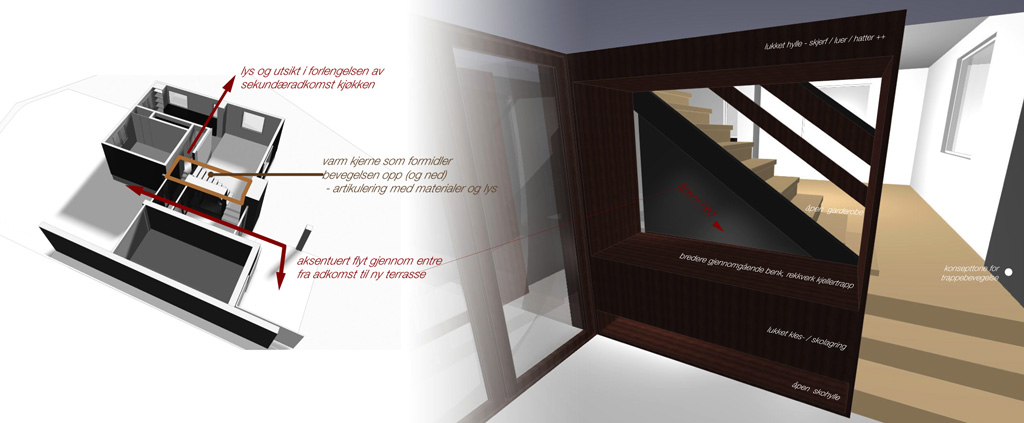 The semi detached house from the late 50s, with a combined concrete and wooden construction, has a split level layout that opens the house up visibly between the dining and living areas. The vertical movement in the void between the levels create the necessary distance to achieve an open and airy feel. The existing materials are a mix that at times contradict and blur the spatial clarity of the split-level solution, and thereby interfere with the spatial experience.

The main ambition is to retain as many of the qualities of the original building as possible. The window solutions, door nobs, carpentry interiors are all characteristic for the period, and are kept and restored. The windows are also restored, but given new glass with better energy performance within the existing frames. The only two major renovations of the house are the kitchen and the bathroom – both given a contemporary esthetics and a more functional layout in tune with the clients needs.
The vertical movement is articulated by the floor surfaces and carpentry detailing. The surfaces are redefined – the void is articulated and opened up to include movement to the basement. The floor surface materials indicate the public movement through the house, with clear changes in material to the private zones of the house on both floors.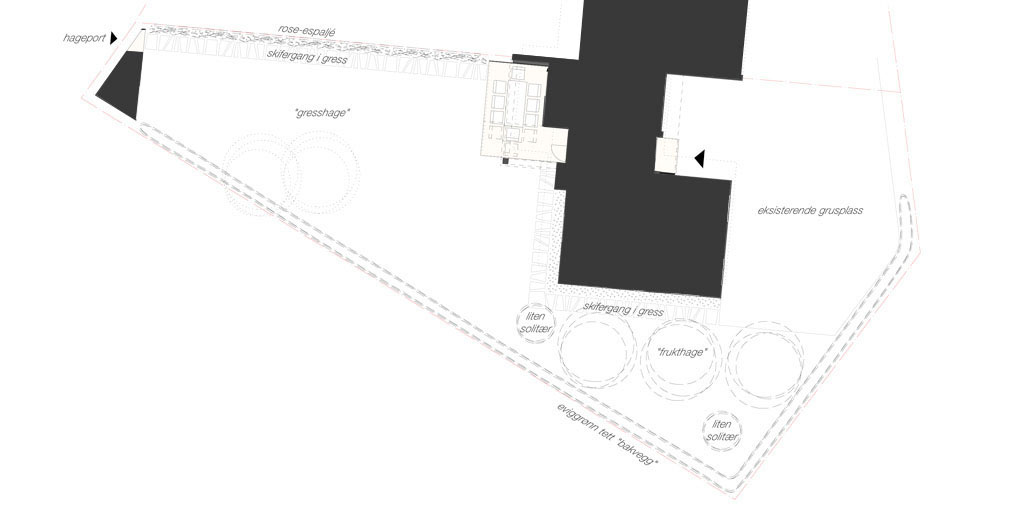 The movement into and through the house on the ground floor is articulated stronger and brighter, connecting the entrance with a patio at the garden side of the house. The garden is redone with a new garden gate / shed as the backdrop. The asymmetric path to the garden entrance shifts the direction of the garden, dividing it in an apple orchard and lawn for play and games.