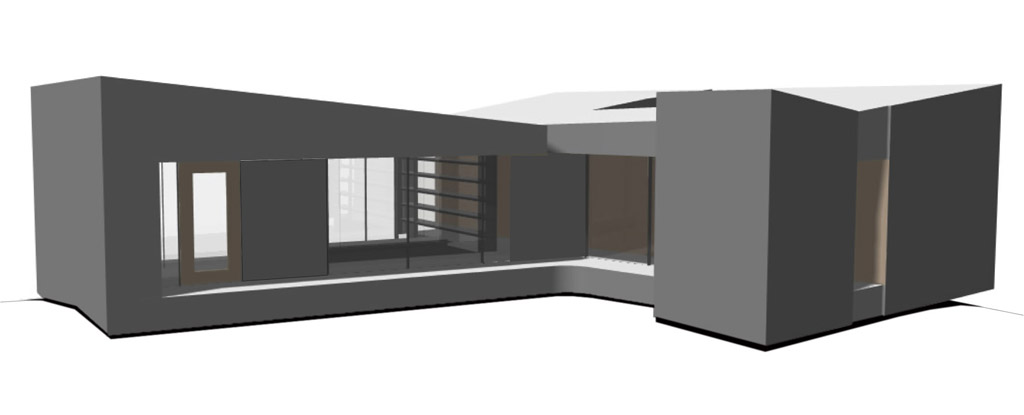 In an established summer housing area, the summer house occupies a gently sloping site. Surrounded by pine trees and a heather field with rocks, the landscape flows through the house. In the east /west direction the summer house shelters from external views and the low sunlight. It balances on the edge of a small cliff, with rich vegetation growing up from the cove underneath.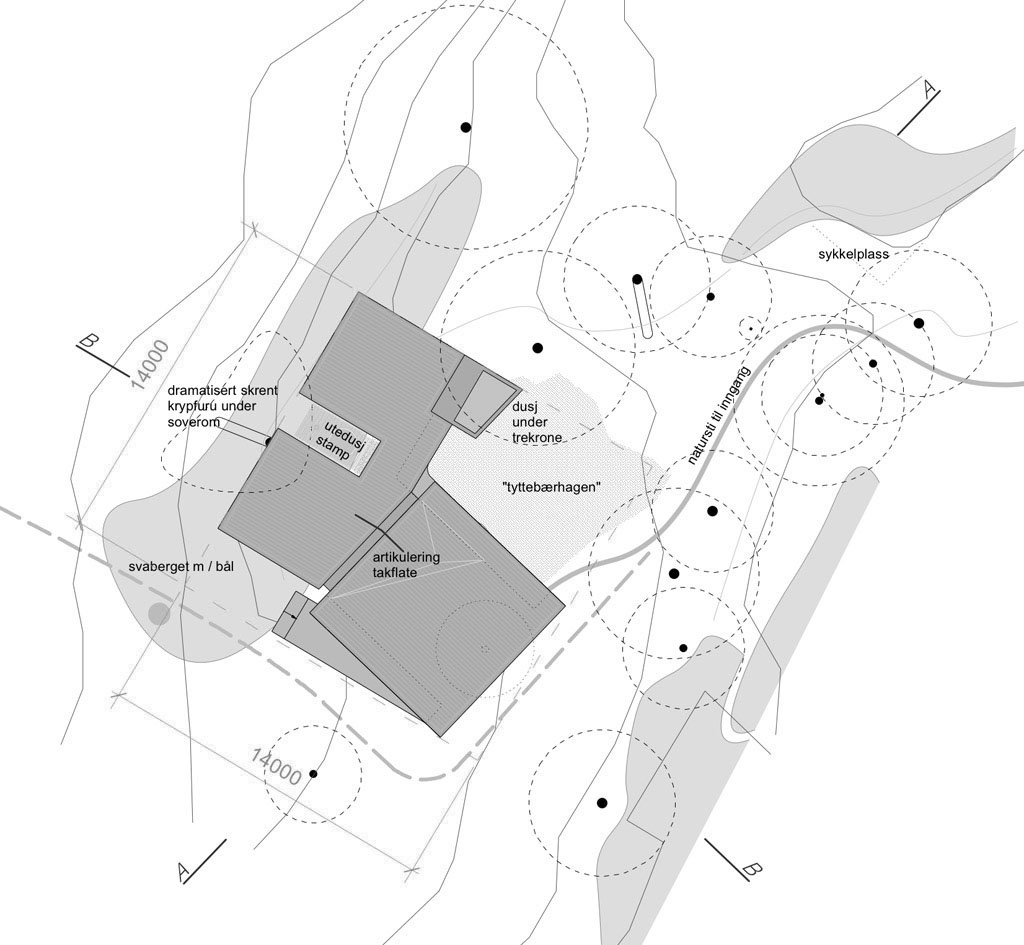 The composition of the house is fragmented, with several volumes of various sizes creating the bathroom, bedrooms and living area. The biggest volume contains the living area and kitchen, and the landscape opens up through the space to connect the inside with the outside. The different volumes create space for sheltered privatized outdoor activities, such as a shower and a suspended sleeping net.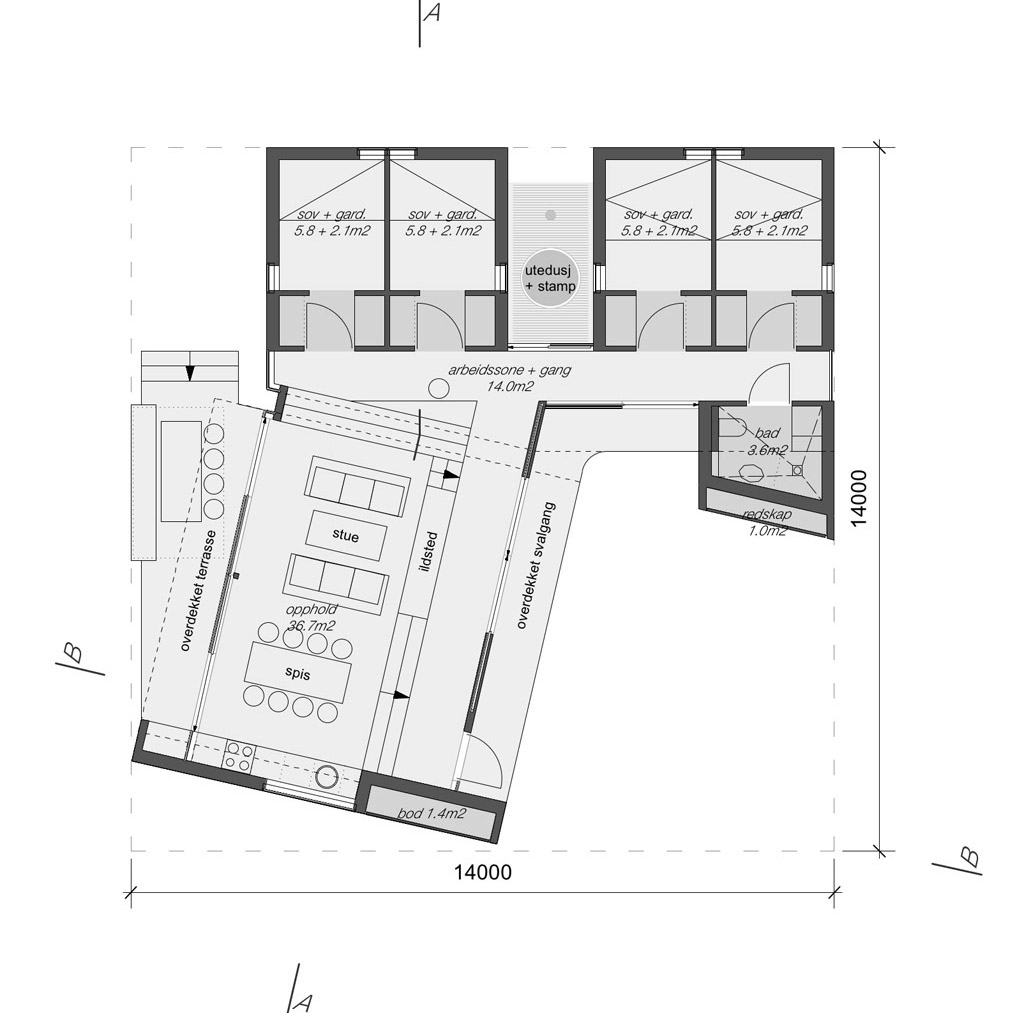 The slightly tilted roofs are designed to bring as much light as possible to the outdoor areas closest to the building, and also to be usable surfaces to reach up in the cooler air. The materials used is basically all of wooden origin, untreated, even the roof cladding, to minimize the environmental impact.